Here's a map of the Bahamas showing where Long Island is located;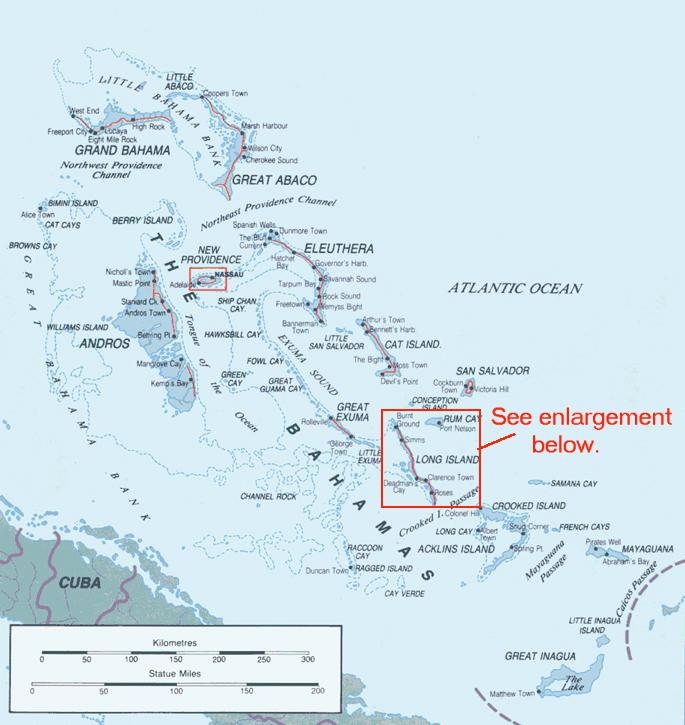 ---
Here's a map of Long Island showing where Deadman's Cay is located;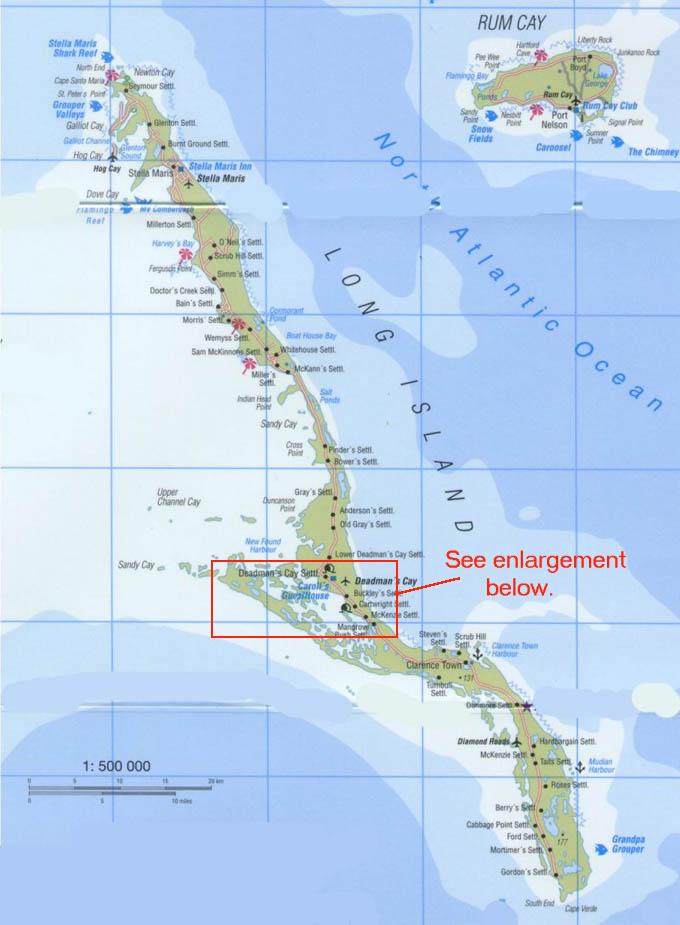 ---
Here's a map of the Deadman's Cay area showing the area around Little Deadman's Cay;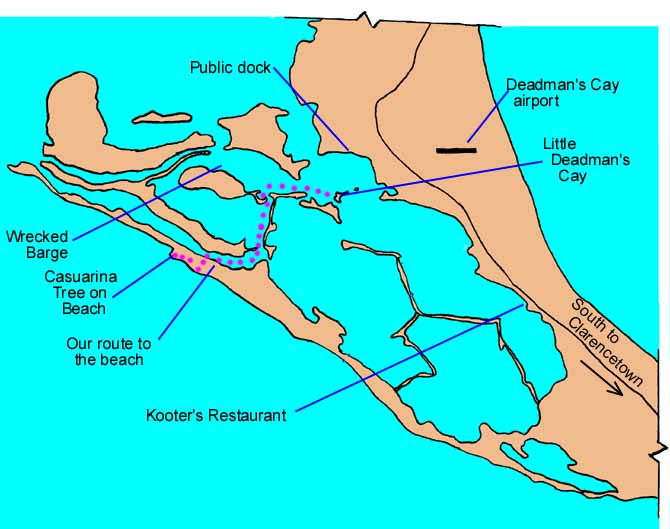 For a really good detailed map of Long Island and the surrounding waters, I'd recommend getting "The Explorer Chartbook - Far Bahamas" published by Lewis Offshore Ltd in Ocean City, Md. The price is $40.
---
Here's an aerial view of Little Deadman's Cay;

We took this aerial shot as we were on final approach to Deadman's Cay airport. It's a view looking southwest. Beyond Little Deadman's Cay is a maze of shallow bays, dikes and small cays. Beyond the dark band on the horizon is the ocean.
(Sorry, I had to "doctor" the photo a bit inorder to enhance the contrast and give the water a bluish tint. The original photo was rather "washed out".)