Our flights back home weren't till later in the afternoon, so we drove around the Great Salt lake area some more. We managed to find a marina that actually had water and some boats in it. We also found an old arcade/bathhouse called "SaltAir" that long, long ago was a very popular beach spot. It was now nearly abandoned and slowly going to ruin. Basically, the Great Salt Lake was a big disappointment.
After our short side trip, we drove to the airport and caught our flights back home to Maryland.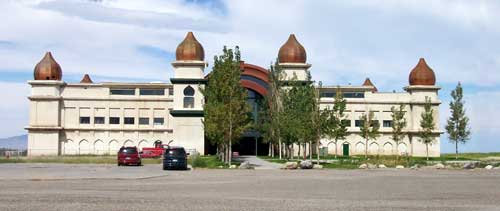 The old, nearly abandoned SaltAir pavilion on the shore of the Great Salt Lake.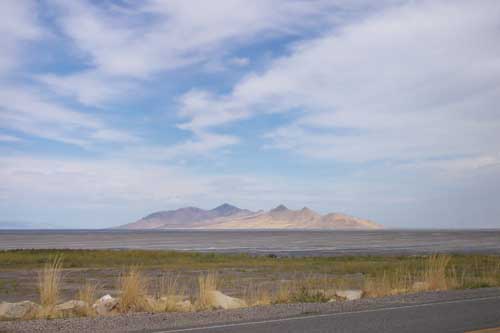 Antelope Island out in the middle of the Great Salt Lake. The water
level was so low you could probably walk out to the island!