Biking at Lewes, DE
with the Potomac Pedalars Touring Club
The Potomac Pedalars hosted a weekend biking trip out at Lewes, DE where we stayed at the Beacon Motel. Our biking friends Susan and Mark joined us. We spent both Sat and Sun biking around the local area. On Sat we biked about 64 miles up to the Prime Hook area and back. On Sun, Dave's butt was sore so we only did 24 miles near Milton, DE.
Here's the four of us, Diane, Dave, Mark, Susan at our lunch stop.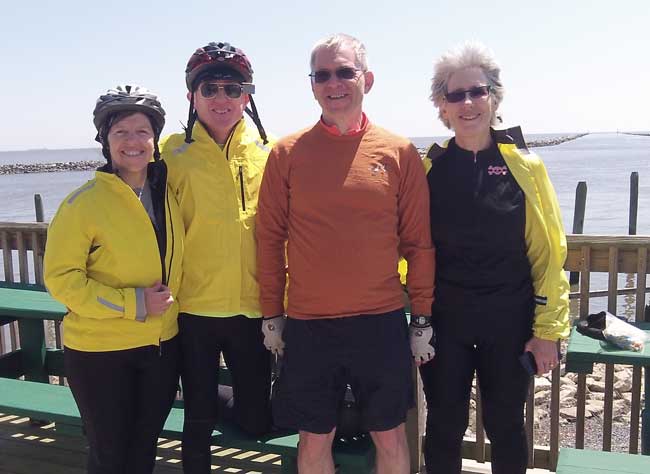 Here's the four of us, Diane, Dave, Mark, Susan at short break along the way.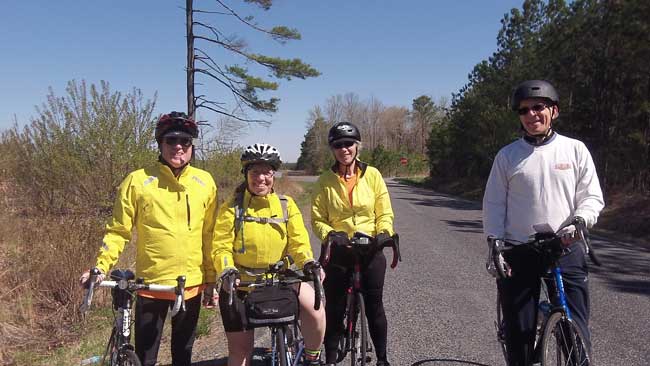 Here's Dave biking past a field with some unknown crop growing in it.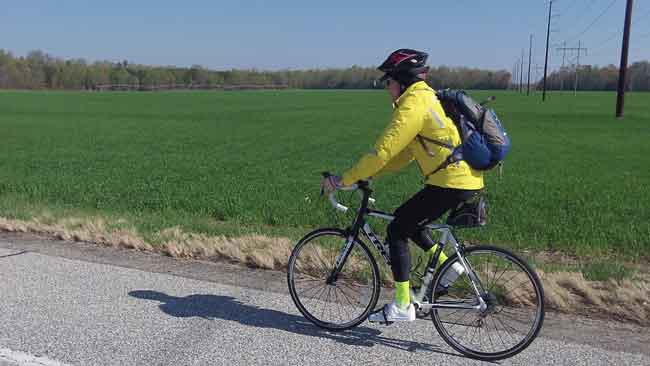 Here's Diane with Susan behind her and Mark further back behind Susan.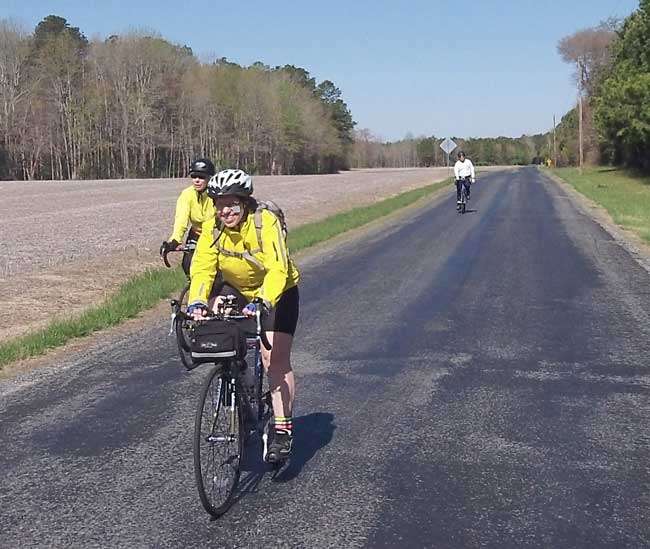 Here we are enjoying lunch with a view out across the Delaware Bay! The weather was beautiful, but cool and breezy. It seemed like which ever direction we biked in, we had a head wind. :-(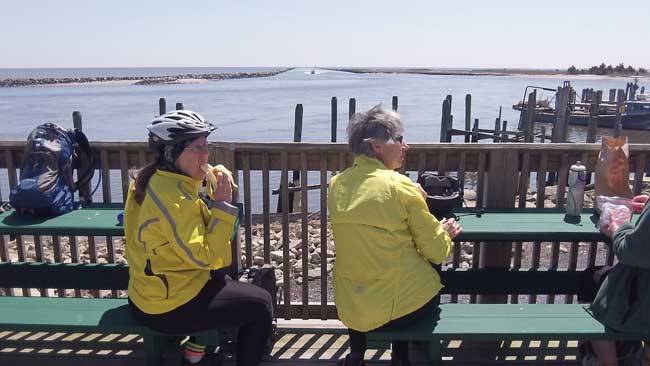 Sometimes we were biking thru small picturesque towns . . .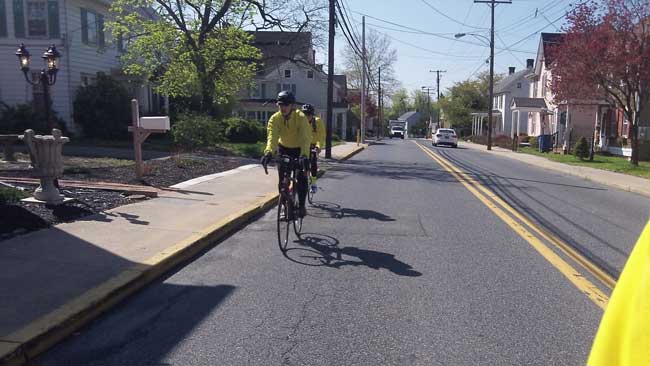 . . . and sometimes we were biking along wooded back-country roads.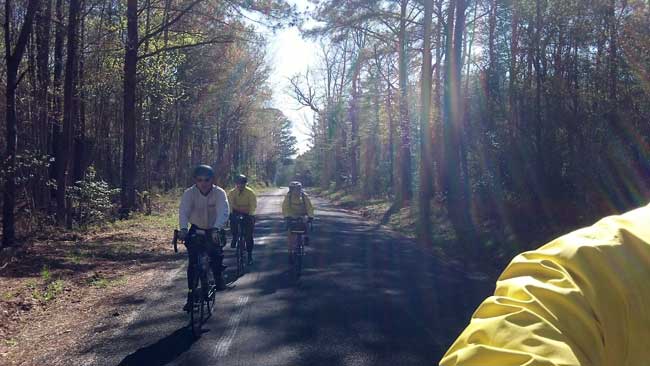 The End