Our Trip
to
Blowing Rock, NC
---
We start our trip at a lovely mountain house in Blowing Rock, NC. Below are some views of the outside and inside of the house.
Front of house;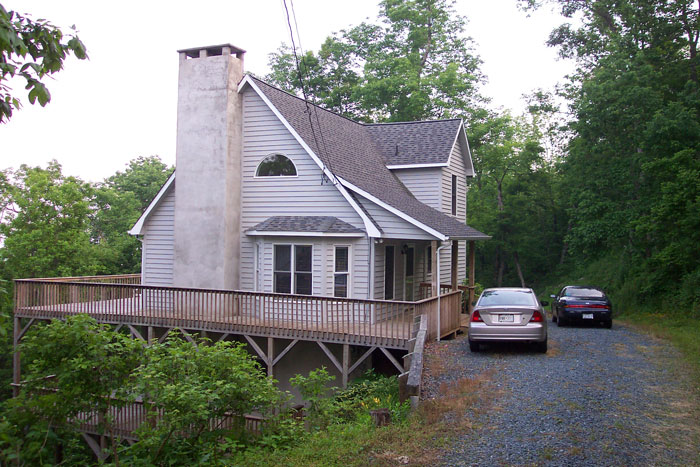 Back of house;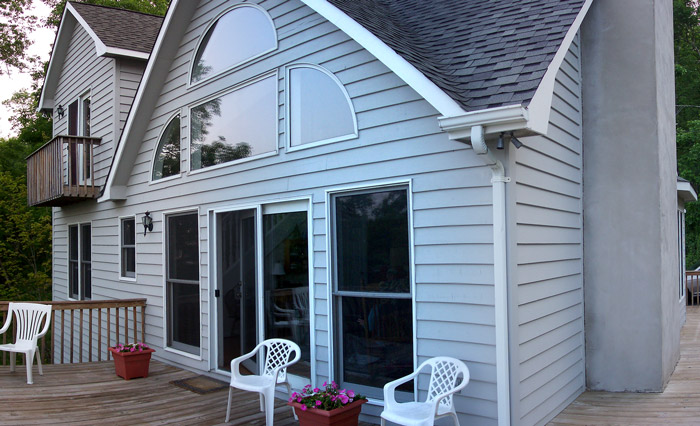 The view from the deck;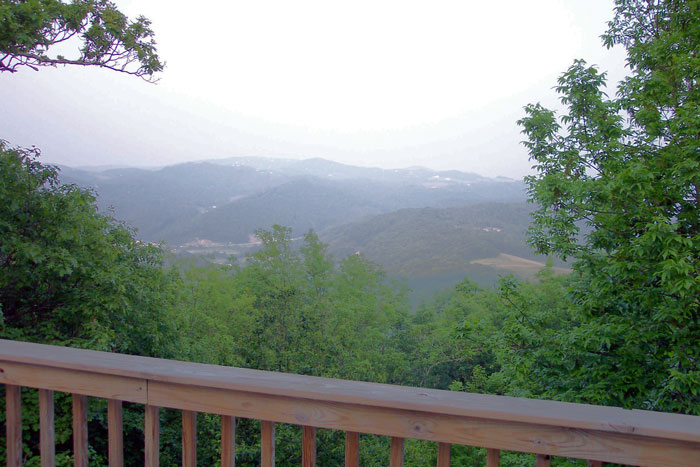 The view from the main floor, we stayed up in the loft bedroom;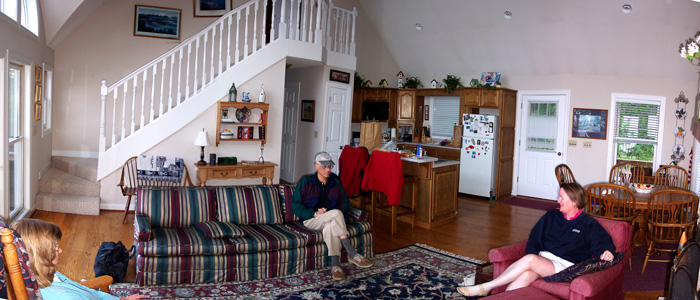 The view looking down from the top of the stairs (sorry the photos didn't stitch well together);

The first day we go to Grandfather Mountain.
A view of the main parking lot;
We walk out over the swinging bridge;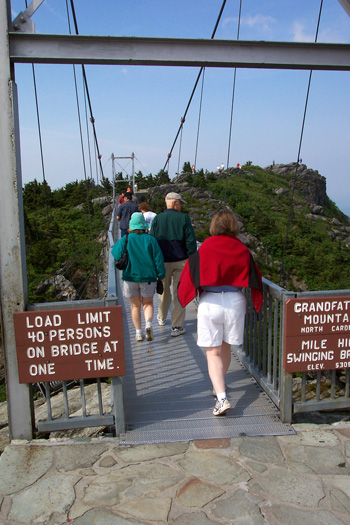 ... and check out the view;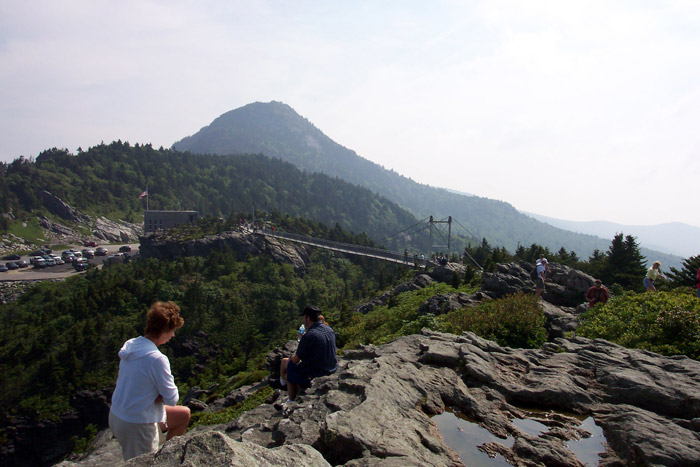 Bob and Michelle on Grandfather Mountain;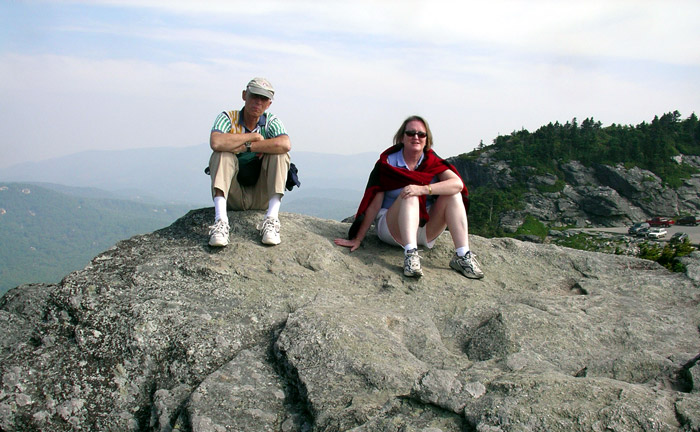 After we leave Grandfather mountain we go to Linville Falls.
Here's a shot of the falls;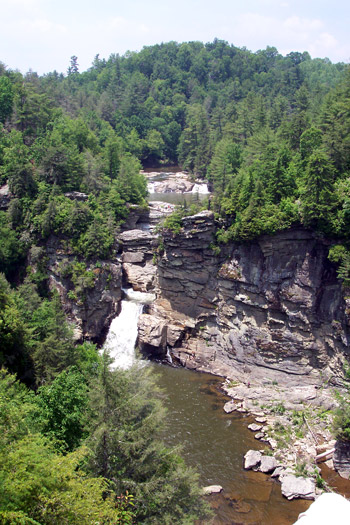 And if you look downstream, you can see the river meandering down the valley;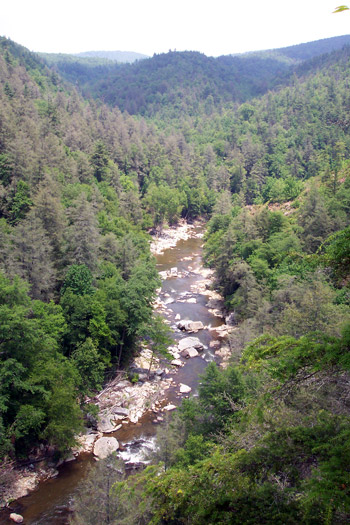 Diane takes a photo of the three of us;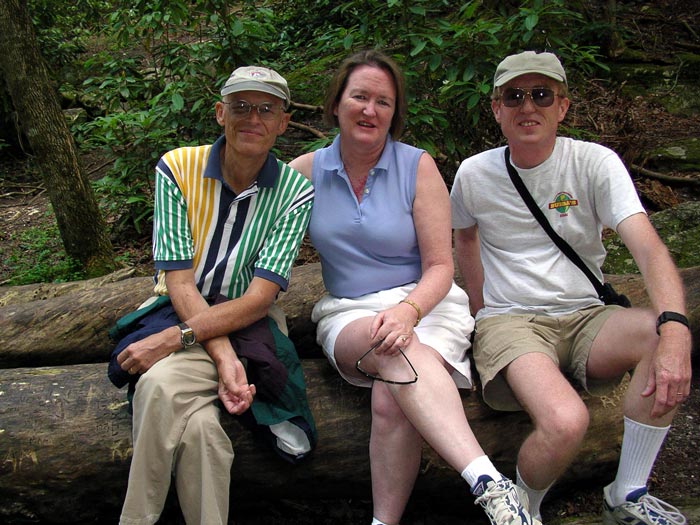 The last day we drive thru a bunch of backroads to this old inn on a river. We walk down to the river and enjoy sitting on the bench. It was a nice location. There had been a wedding there the previous day under a large tree. There were the remains of a "center aisle" marked off with rose petals laying on the ground.
This photo reminds me of a clothing catalog shoot where a bunch of strangers are standing around in strange unrelated poses. For some reason, a cat took a liking to Bob and layed next to him on the bench.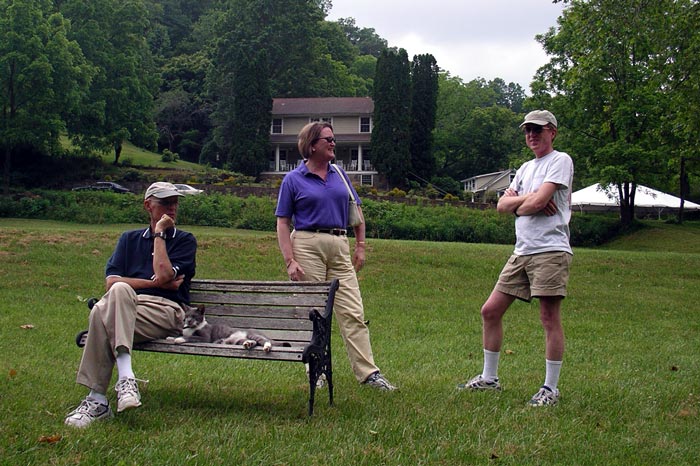 And that's pretty much the highlights of the trip, except for the walk around a lake in Moses Park where we forgot to take pictures. :-)
The End !