Kristin Turns 24 !!
Here's a few photos from our "party" with Kristin
First, we celebrated Kristin's birthday backpacking out in Dolly Sods, West Virginia. On her birthday (9/01) we
went on a 11.5 mile hike. At our lunch break we took the photo below. The sign is the same sign we've used
on previous years.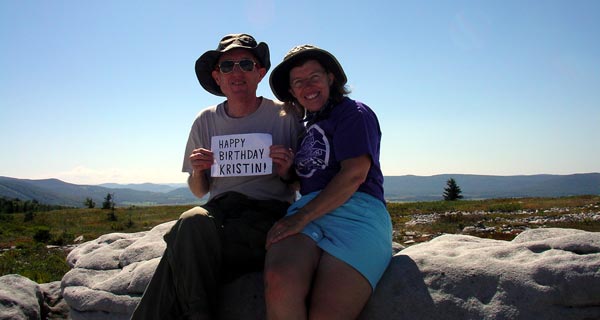 This past week we went downtown to see Kristin's new pad. Here is the front of the house from the street.
Her house is the one with the white chair on the front porch.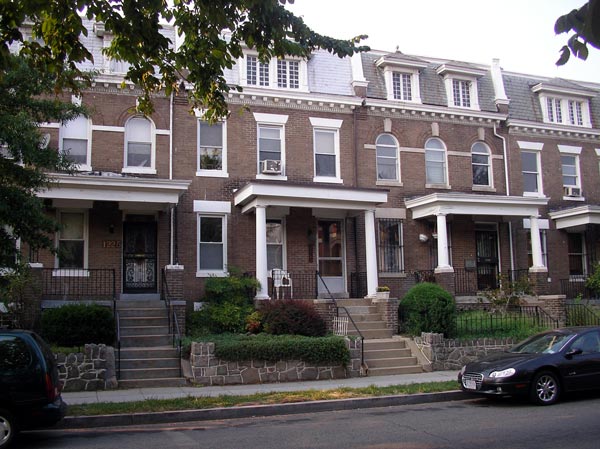 Here's Kristin's real nice backyard. Perfect for entertaining !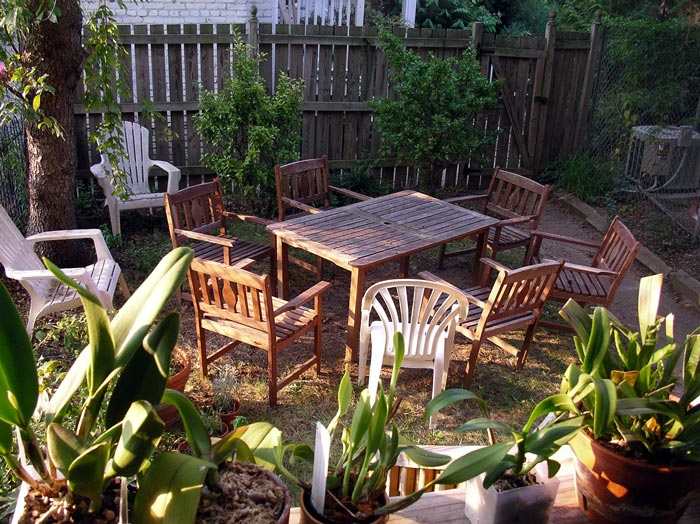 Here's Kristin's room . . . . .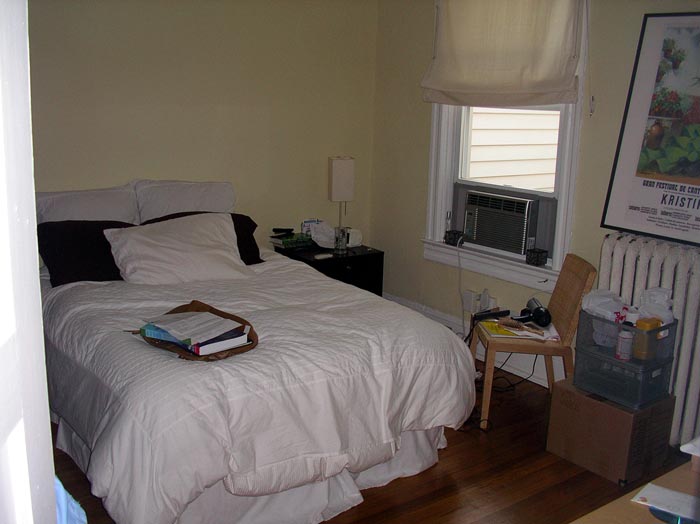 . . . and here's the sun porch off the back of Kristin's room.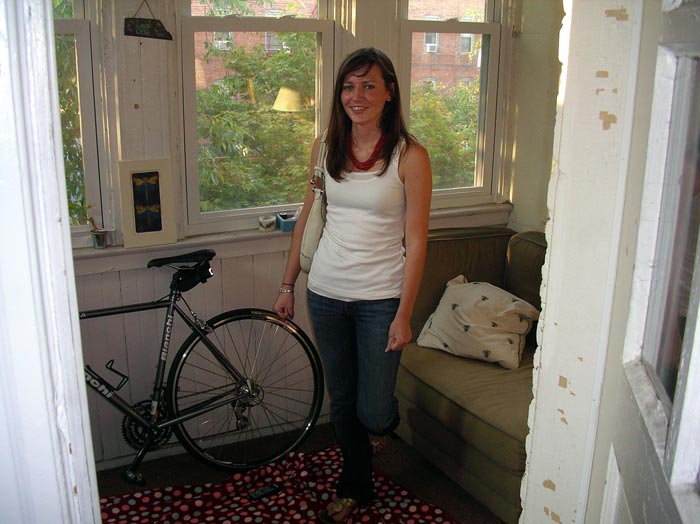 We then went to the "Straits of Malay" which is a very nice Malaysian restaurant. We were the first ones there.
We got a real nice table on the upper deck overlooking the street.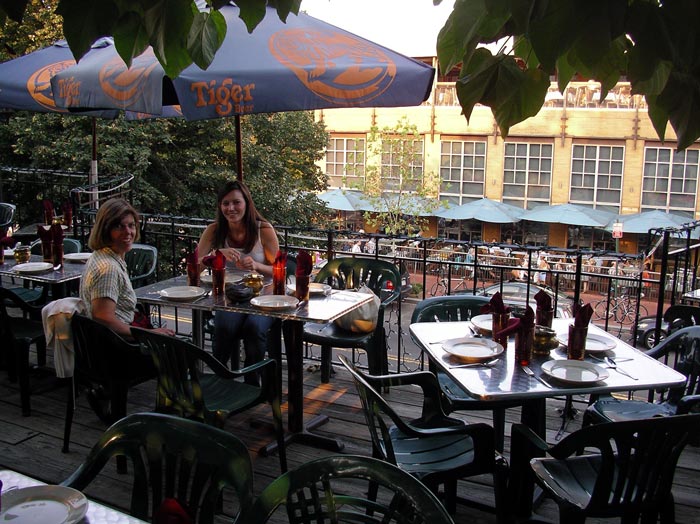 Kristin got some kind of curried Eggplant and Tofu mix shown below.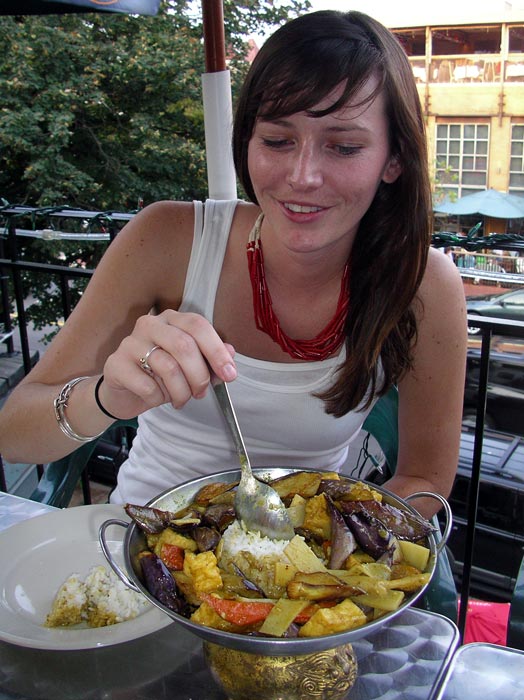 Uncle Dave got some kind of Shrimp in Coconut milk mixture shown below.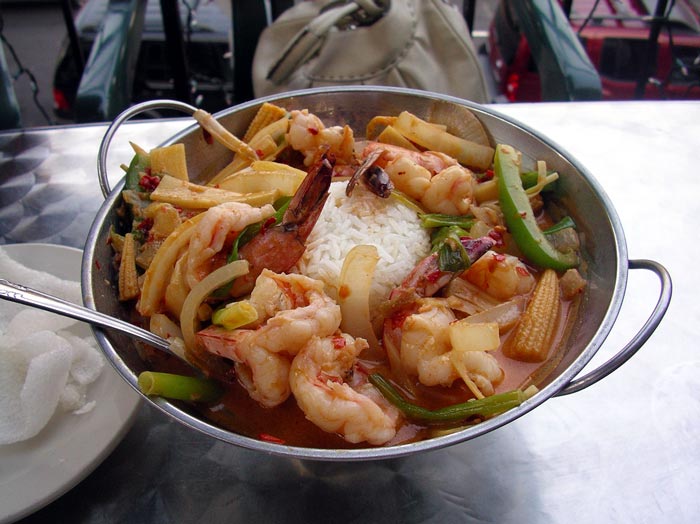 Aunt Diane got a curried mixture of Scallops and pineapple shown below.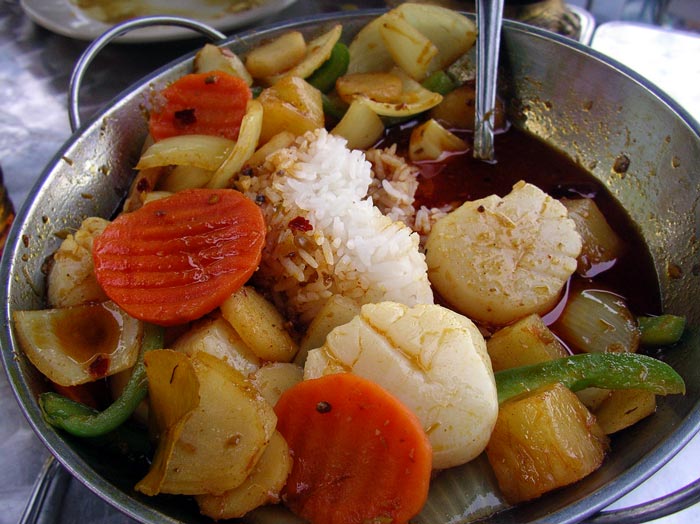 After supper we went back to Kristin's place for dessert, her birthday cake. Uncle Dave had a hard time wracking his brains for a
theme. He finally had Kristin camping and roasting a carrot over a campfire (She's veggie so she wouldn't do a hotdog!).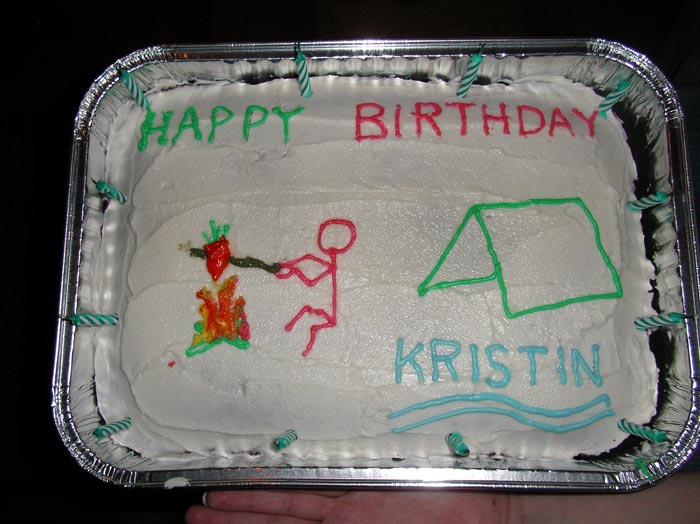 Here's Kristin about to blow out the candles!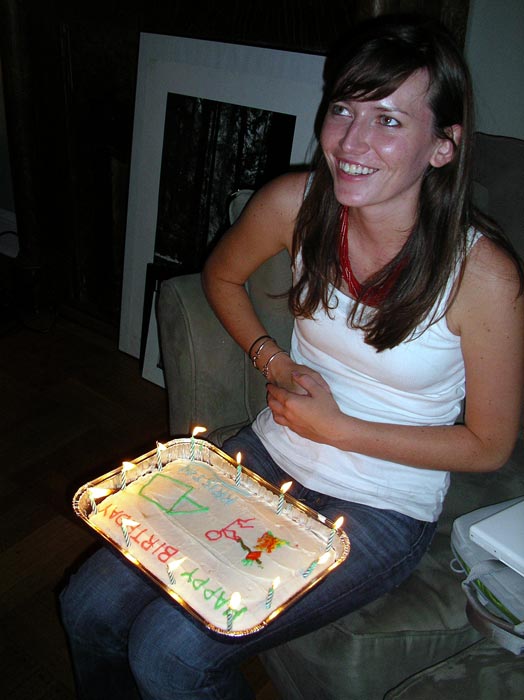 Here she is almost finished. She blew them all out on one breath. Next year Uncle Dave will
have to put on more candles to make it harder to do in one breath!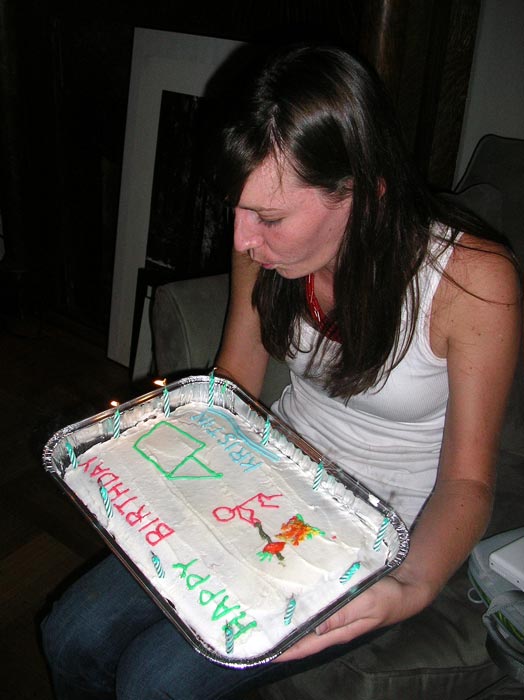 The End