Dear Family,
Here are some of the photos we took while visiting Kathy in Seattle. We hope you enjoy them. Some of the
photo files are a little large and may take some time to download. I tried to keep them small while not
sacrificing too much picture quality.
++++++++++++
Here's a 180 degree panoramic shot from Kathy's balcony. You'll have to scroll to the right to
see the whole image.

On Friday, we played tourists on our own while Kathy was busy at work. We went downtown and also went out to visit
Kathy at work. Here's a shot of the office building where Kathy works!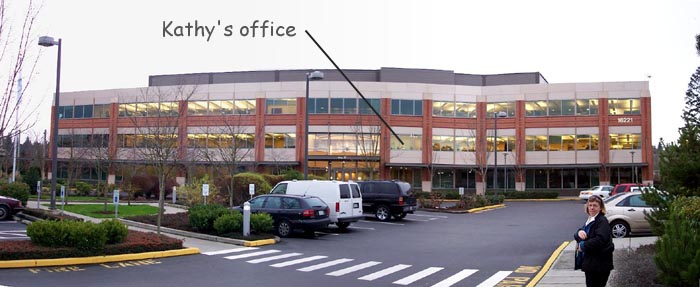 Here's a panoramic shot of the inside of Kathy's expansive, executive office.

Here's another shot of Kathy, successful ATT corporate lawyer, hard at work at her desk!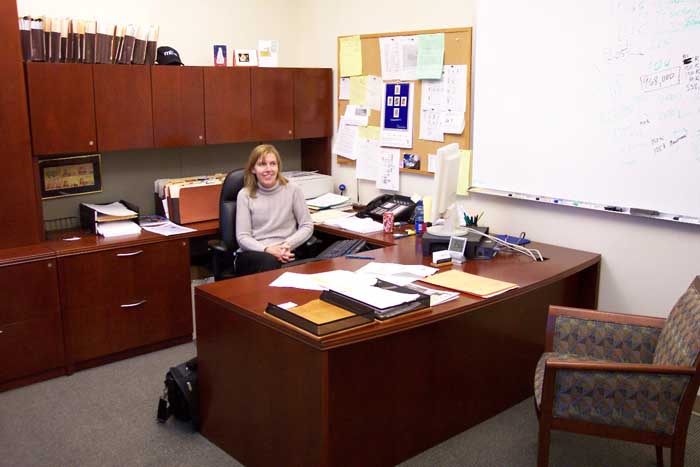 On Saturday morning it was POURING rain so we decided not to go skiing. Instead, Kathy took us on a custom, guided tour of Seattle.
We went to the City Center area for an IMAX movie where we saw the Space Needle!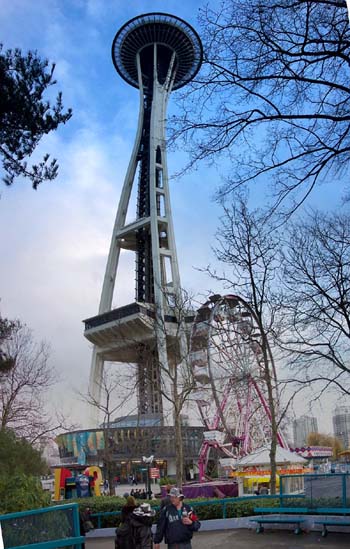 On Sunday, the weather was nicer and we went skiing at Steven's Pass. It was about a 1.5 hr drive
from Kathy's place. Here's a day-time shot of part of the ski slopes.

Here's a shot of us enjoying a slope side lunch! Ben joined us for the day of skiing.
We were having so much fun that we skiied into the night!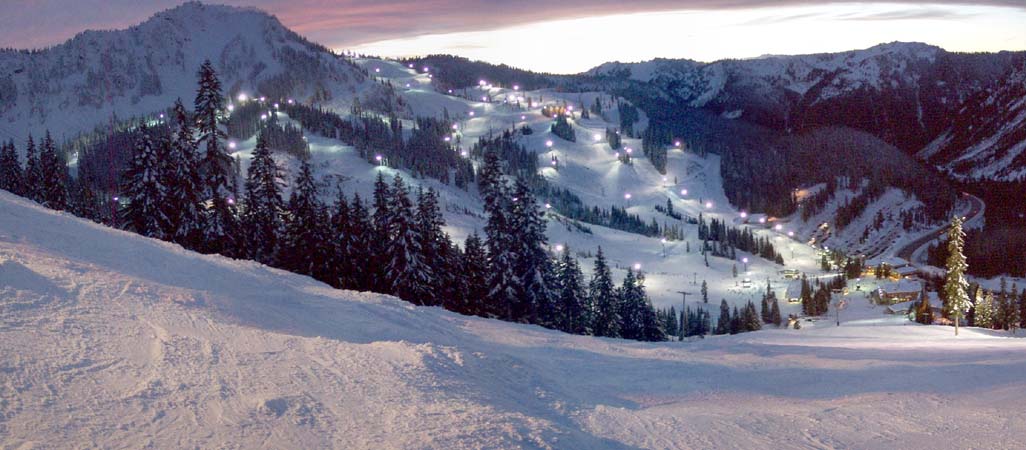 The next day, Monday, we packed up and came back home. We had a good time and were glad we had the chance
to visit and play with Kathy!
Love,
Dave and Diane