If you walk out the front of the lodge to the overlook, you get this nice view of the Blackwater Canyon. You can see the river down in the bottom of the canyon.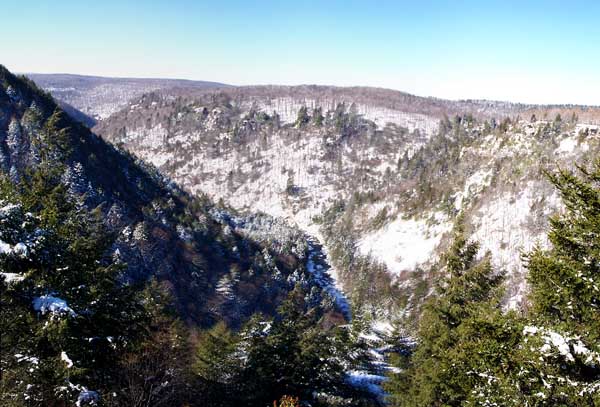 From the lodge you can follow the road up to the right and then walk down a short path for a view of the Blackwater Falls. Even though they were frozen over, there was still a large flow of water going over the falls.
After all the sightseeing we went skiing on the local trails. Bleow are a few shots along the way.