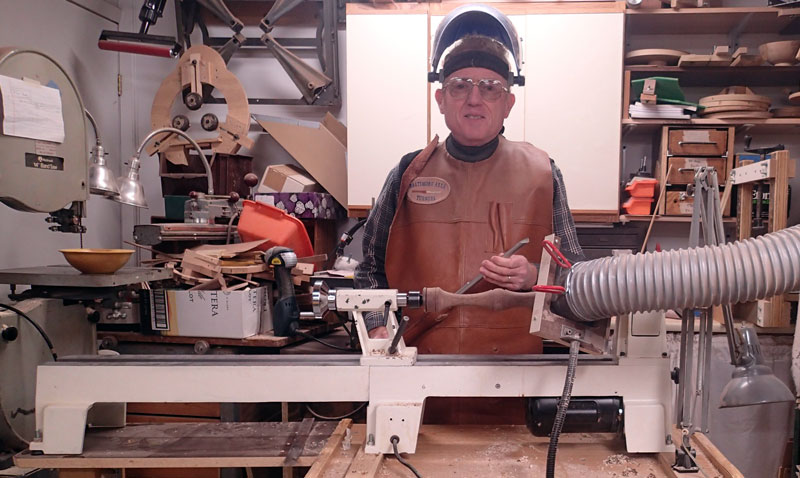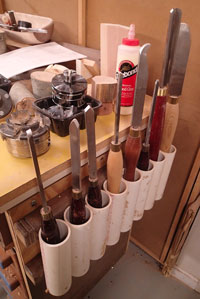 After 37 years of mechanical engineering and using his left brain as a contractor for NASA, Dave retired and is now starting to exercise his creative, artistic right brain. His love of woodworking and "making things" comes from his Dad, a former tool and die maker.
Dave likes to work with local hardwoods like maple, cherry, and walnut. He uses logs from downed trees or lumber purchased from lumber yards. He started his turning hobby with segmented turning (also called polychromatic turning).
The segmented technique involves cutting and gluing hundreds of pieces of wood together to create a blank that is then turned on the lathe. Segmented turning allows the woodturner to create designs in his turnings by incorporating varied species of wood as a color palette. Traditionally, segmented designs tend to be geometric.
Dave is a member of the Baltimore Area Turners (BAT) and the American Association of Woodturners (AAW). He has also been a regular demonstrator at the Woodworking Show in Timonium, MD and at the American Craft Council show at the Baltimore Convention Center.