Ever since I saw our friend Peter's photos of the Titcomb Basin in the Wind River Range, I've wanted to go for myself. The best trail access point to get to the Basin is thru Pinedale, Wyoming. There are many ways to get to Pinedale, but with free flights on Southwest, we chose to fly into Salt Lake City and then drive the 226 miles there.
The drive there is long and boring once you leave Utah and enter Wyoming, driving thru long, stretches of nothing but wide open flat plains. Occasional, small, interesting towns break up the monotony. For instance, one of the towns we passed thru was Kemmerer, which was the home town of J.C. Penny, the department store chain. We stopped briefly to take a photo of J.C. Penny store number 1. We eventually arrived in Pinedale where we stayed at the Lakeside Lodge on Freemont Lake. We rented a small rustic lakefront cabin there, rustic in the sense that the bathroom was in a separate community bathhouse.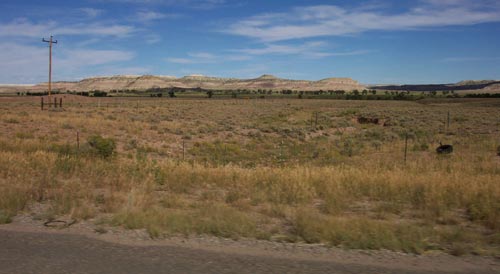 The view along the road on the way to Pinedale Wyoming.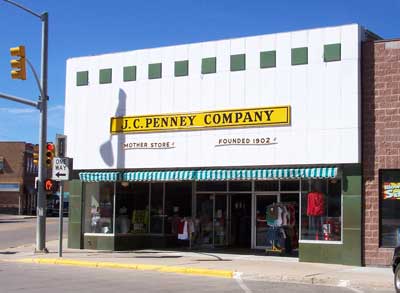 The J.C. Penney number 1, "Mother Store" in Kemmerer, WY.

The Lakeside Lodge rustic cabins located on Freemont Lake. We stayed in the cabin to the right of the rental car.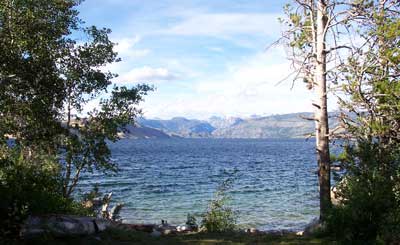 A view of Freemont Lake from the front of the cabin. We'll be backpacking in the mountains in the distance.