Today's dayhike was a relatively easy 11.7 mile trek up Silas Canyon to beautiful Island Lake (different Island Lake from backpack trip) and then back the same way we had come. We started near Fiddlers Lake. Along the way we stopped off at Lower and Upper Silas Lakes for snacks and lunch.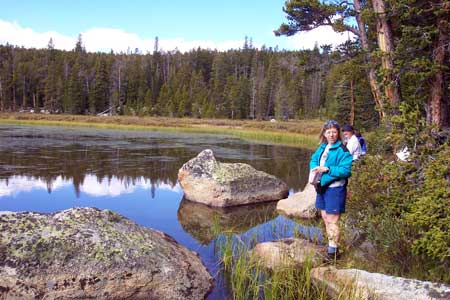 We have a snack stop at Lower Silas Lake.

Followed by a lunch stop at Upper Silas Lake.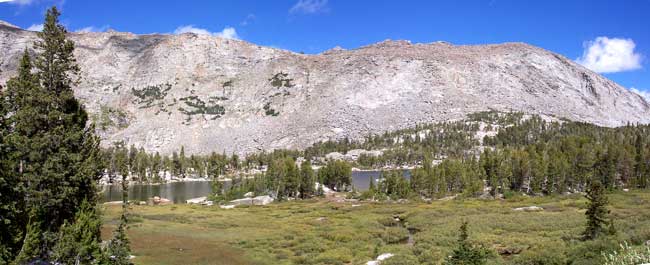 Our final destination, Island Lake. There many very nice campsites around the lake.