Today we did a short 6.3 mile out-and-back hike along the shoreline of New Fork Lake and then beyond, following the New Fork River. After about 3.1 miles, we stopped for a snack and then turned around and returned the same way we had come.
At the parking lot, we parted company with our friends. They were planning on driving up to Yellowstone N.P., and we were driving up to Grand Teton NP We arrived at Jackson, WY late in the afternoon. We had just enough time to see the Grand Teton mountains as the sun set. After a steak dinner, we walked around the town square and window shopped and had ice cream.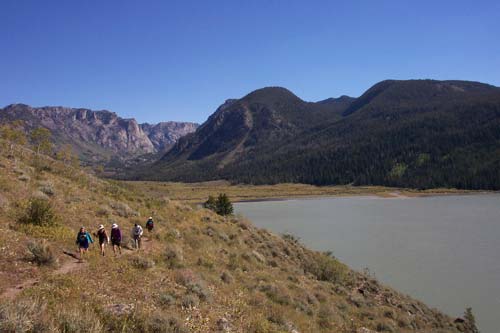 Hiking along New Fork Lake.

Hiking up the valley beyond New Fork Lake.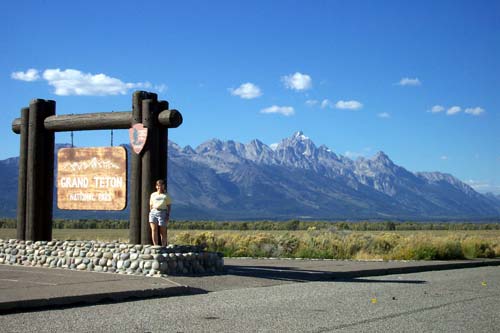 Diane at the entrance sign at Grand Teton National Park.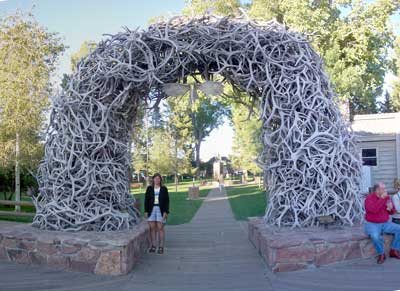 The elk horn arches at Jackson's town square. They are a landmark of the town.