Bob and Michelle (and Dave) in Seattle
Today, Wednesday was a short day with only a Lumbar Puncture in the morning (no photos of the procedure).
In the afternoon we drove up to Green Lake for a hike. We walked around the entire lake, about 2.8 miles in
about 1 hours time. The lake has a real nice walking jogging and cycling path around the shore. Below are some
shots of the lake and Bob.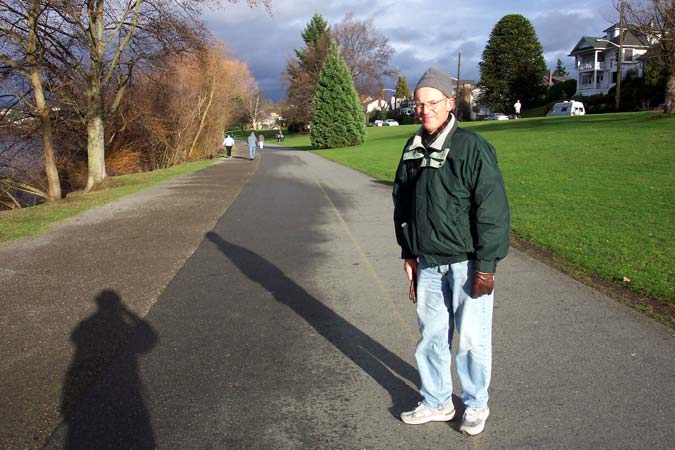 While walking around the lake we encountered several flocks of American Coots feeding
along the shoreline.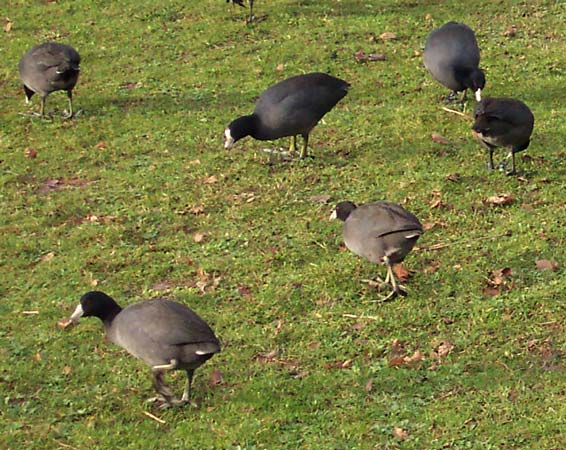 After Green Lake, Bob took me to the locks along the ship channel between Puget Sound and
Lake Union. We watched two small tugboats go thru the locks.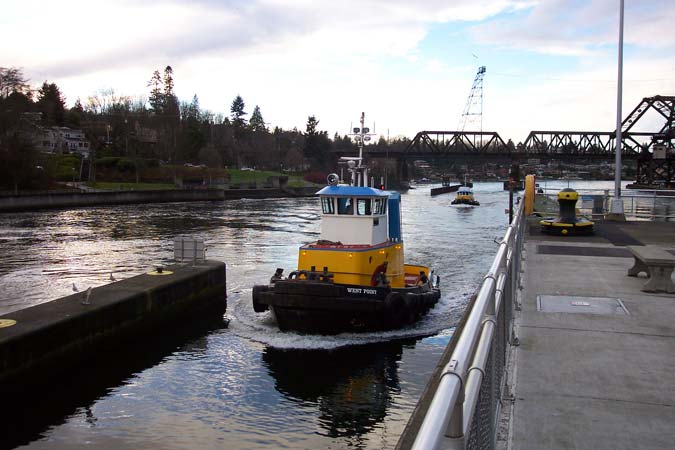 After the tugs enter the lock, the doors close behind and the lock is flooded.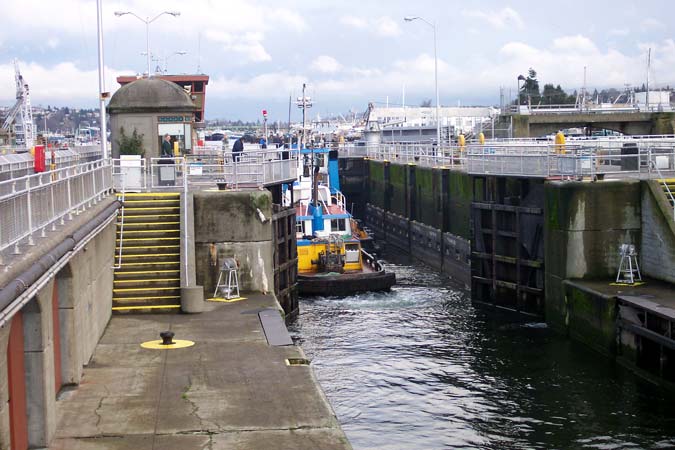 On Thursday, we went to the Seattle Boat Show. First we visited the "in-the-water" portion of the show located right
across the street from the hotel. At first it was only drizzling, when it started raining harder we returned to the hotel
for lunch. After lunch we returned to the boat show, taking the free shuttle bus over to the Qwest Arena. When we finally
returned home, we washed and disinfected our hands thoroughly (per Michelle's telephoned directions) and took naps.
Sorry, no photos from the boat show.
Regards,
Dave